10 Steps to Wheel Arch replacement
A common problem on older cars that were not waxed from new is for condensation to form on inner panels and eventually rust starts at the seams where the water gets trapped.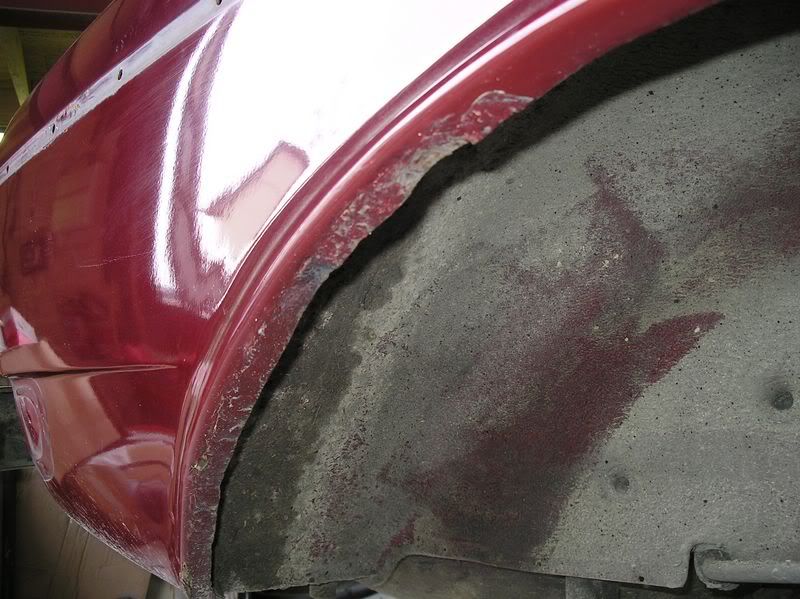 This rust has come from the inside so grinding off what you can see, adding filler and painting will only be a very temporary fix and the rust will come back worse than before.

The only fix is to cut away the effected metal and this normally means replacing sections of the inner and outer arch since the rust will have attacked both.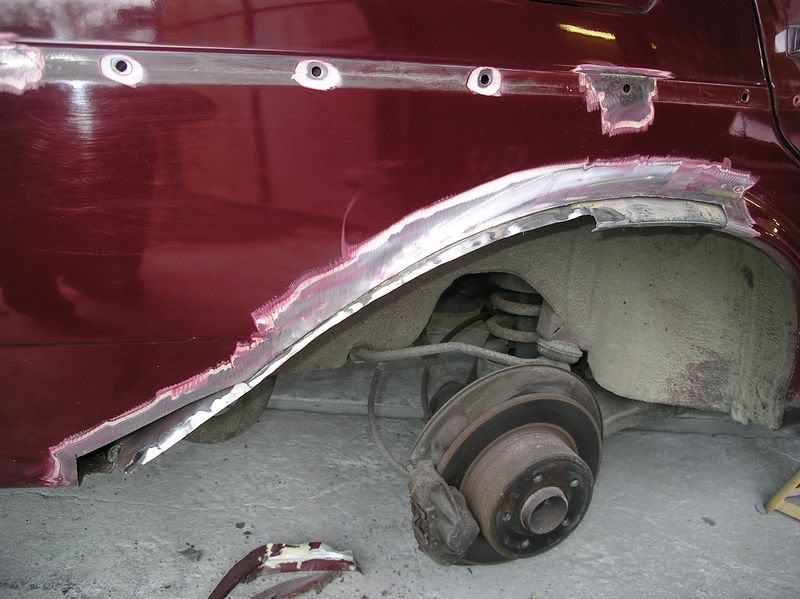 The required section of the new inner arch is clamped into place.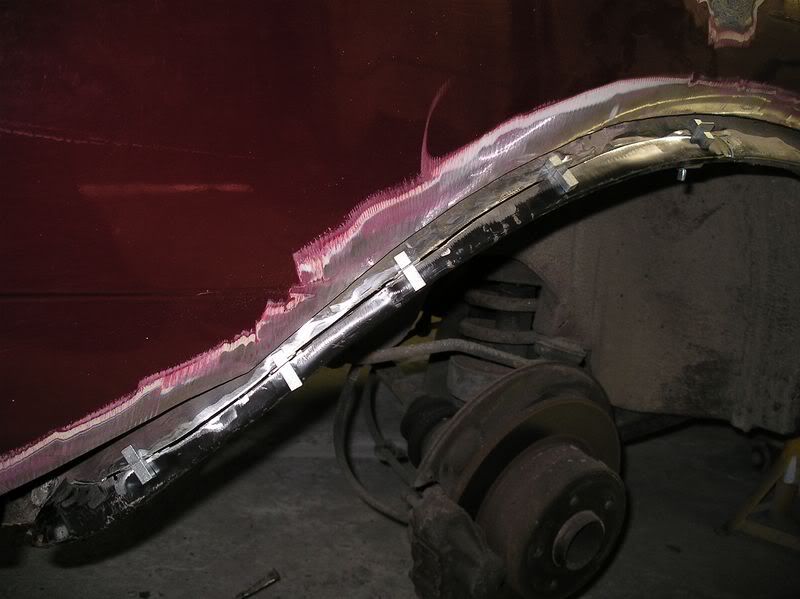 And welded after trial fitting the outer section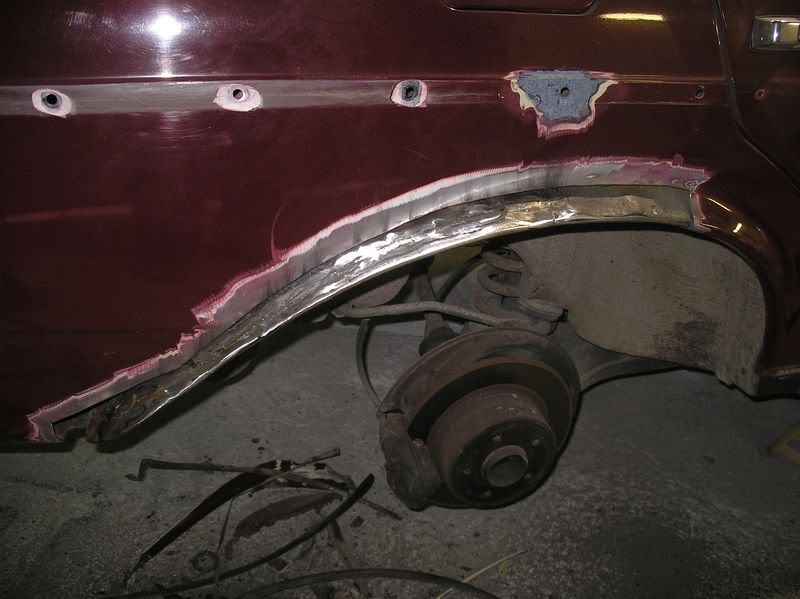 And Zinc spray or similar is applied over the repair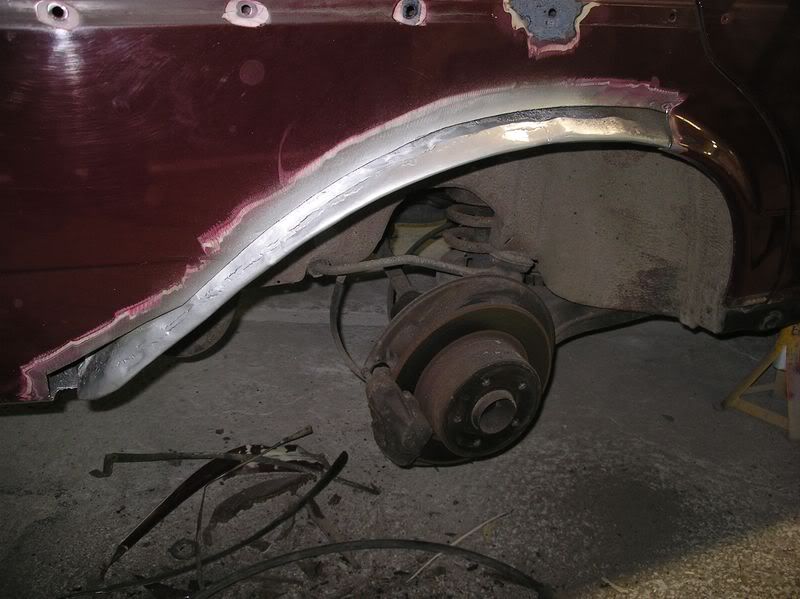 And also onto the inside of the new outer section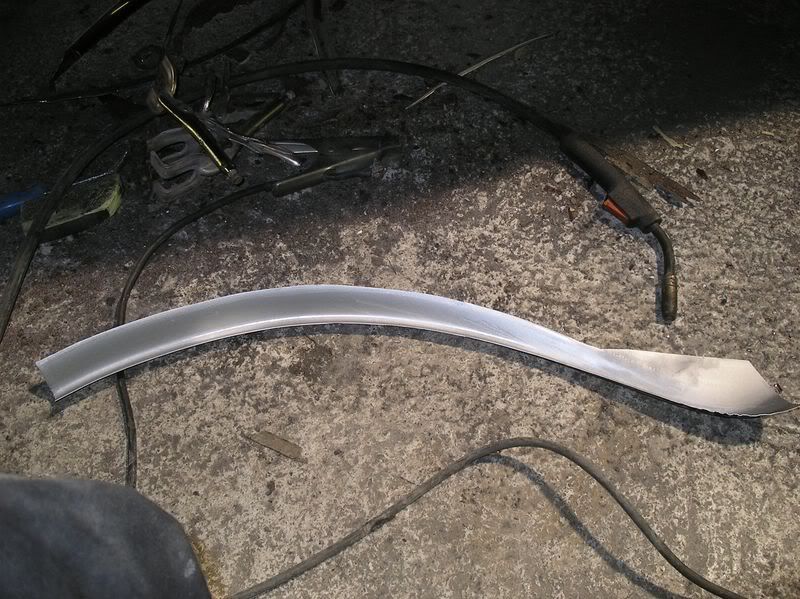 Which is then welded into place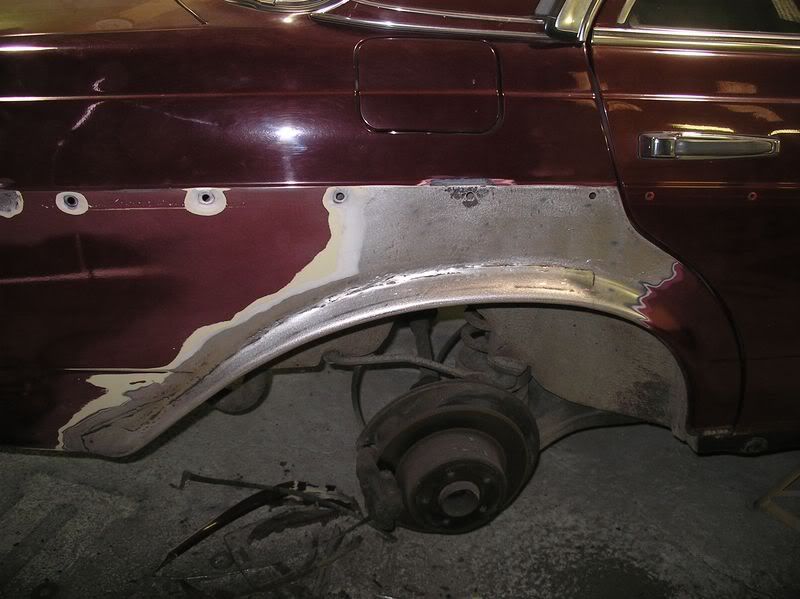 If you have access to a spot welder then this makes a neat and factory finish to the seam.





After prep and paint it should be good as new. And don't forget to apply cavity wax to stop it happening again!!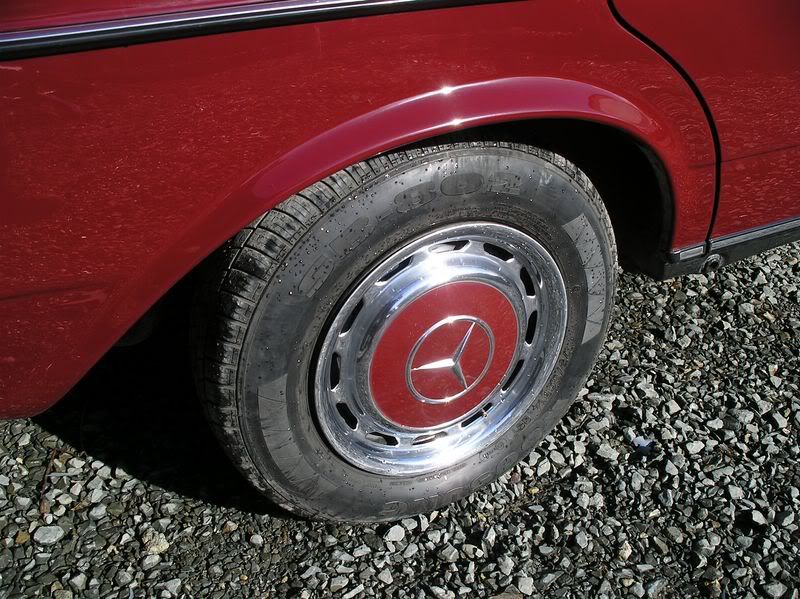 OK so I missed out a few steps but you get the idea!!!